Judging Format:
Designers on Project Run & Play have been judged in different ways through the years. The current judging format is as follows:
1/3 score = public voting
1/3 score = panel of past Project Run & Play designers
1/3 score = celebrity guest judge of the week
The hope is for this new scenario to cast light on the quality of the designer's work rather than their popularity. This will hopefully ensure a positive experience for everyone, and the prizes awarded fairly on merit, rather than following size.
Celebrity Judges:
Meet the celebrity guest judges for Season 23!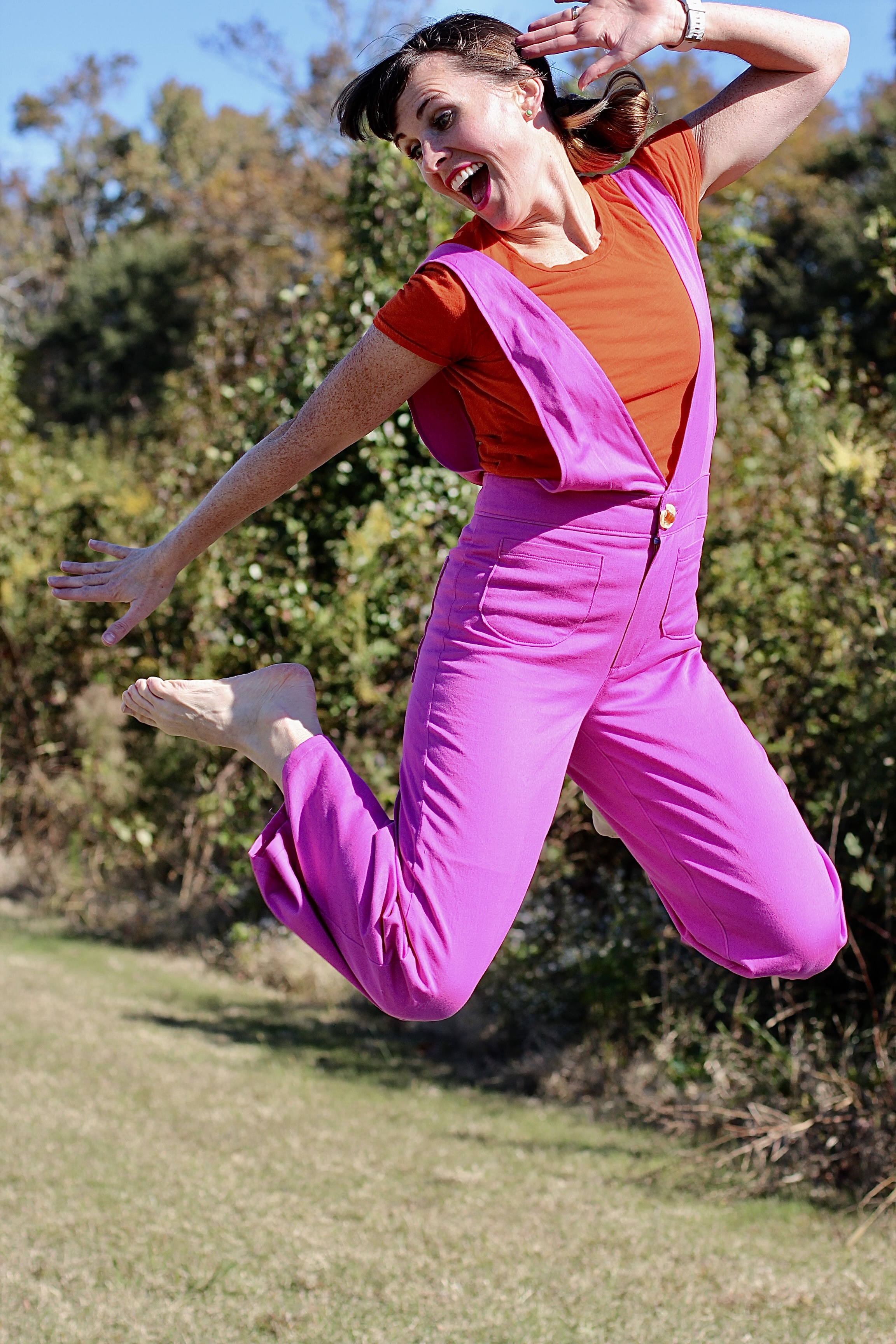 Our week 1 judge is the color queen Katie Kortman! Katie is an artist with

a
Bachelors (BFA) in Drawing and Painting from Brigham Young University
a

nd
a
Masters in Teaching Art.
She

teaches art and sewing from
her home, designs fun fabric, and recently released an ebook, Wear Happy Color! The perfect judge for the Analogous Color theme, we're so honored to have Katie Kortman with us this Season. Follow her on Instagram for the most colorful addition to your day.
For week 2, we've tapped into the talents of Sherri of
Mamidesofiona
. A jaw dropping sewists, her garments always are technically perfect, whether she's sewing for herself or her gorgeous daughters. Since her own Season on Project Run & Play, she's started the very successful pattern company,
Sofiona Designs.
Be sure to
follow her on Instagram
for tons of beautiful sewing.
Our celebrity sewing guest judge for week 3 is Mandy of
Sugar Bee Crafts
, also a former designer on Project Run & Play! She has the cutest DIY tutorials, recipes, sewing and crafts galore on her site! You can also pick up some really awesome national parks digital designs in her
shop
. Be sure to
follow her on Instagram
for a bright and colorful addition to your feed, and her stories are always uplifting too!
And judging week 4 is the mega-celebrity
Tabitha Sewer
! (And yes, that is actually her real last name. Cool huh?) She describes her style as colorful, eye catching, and playful. She likes to create things that stand out through color and texture. One exciting addition to Tabitha's site is
BUTTONS
! Check out all the fun colors, shapes and sizes. Be sure to
follow Tabitha on Instagram
to add some happy to your day!
We also have our faithful panel of judges for 2020:
Cassie comes to us from Lily Shine Creates
. She was a designer on Season 10, and now designs patterns for Violette Field Threads. Who can forget her amazing Shine
Brite creation for the 80s Cartoons Theme? These days, she's sewing quite a bit for herself as well as her childern, and it's sew inspiring! It's a true honor to have Cassie make time in her busy life (follow along on
Instagram
!) for Project Run & Play.
Katy comes to us from Wild + Wanderful
. She was a designer on Season 12 and is the boy sewing expert on this panel! You can find her on Instagram
here
. Katy also runs Thread & Grain, with so many products for sewists! It's so exciting to have her on the panel of judges for 2019.
Carin comes to us from Art Bella Creates.
She was a designer on Season 18 and shared her breathtaking aesthetic every single week! A truly talented sewist, Carin is always a 1st pick when we are creating our stunning lookbooks! Be sure to follow Carin
on
Instagram
. It's incredible to have her on this panel for Project Run & Play.
It's such an honor to have these talented ladies giving their time and effort on the behalf of Project Run & Play. Please thank them by following them on social media, and reading and commenting on their blogs!