Can you believe those Fairy Tale looks?!?! Some days the world feels like a bad dream, and so it was especially uplifting to have these designers bring some lighthearted Fairy Tale into our life!
The results have been tallied and the winner of Week 3 is: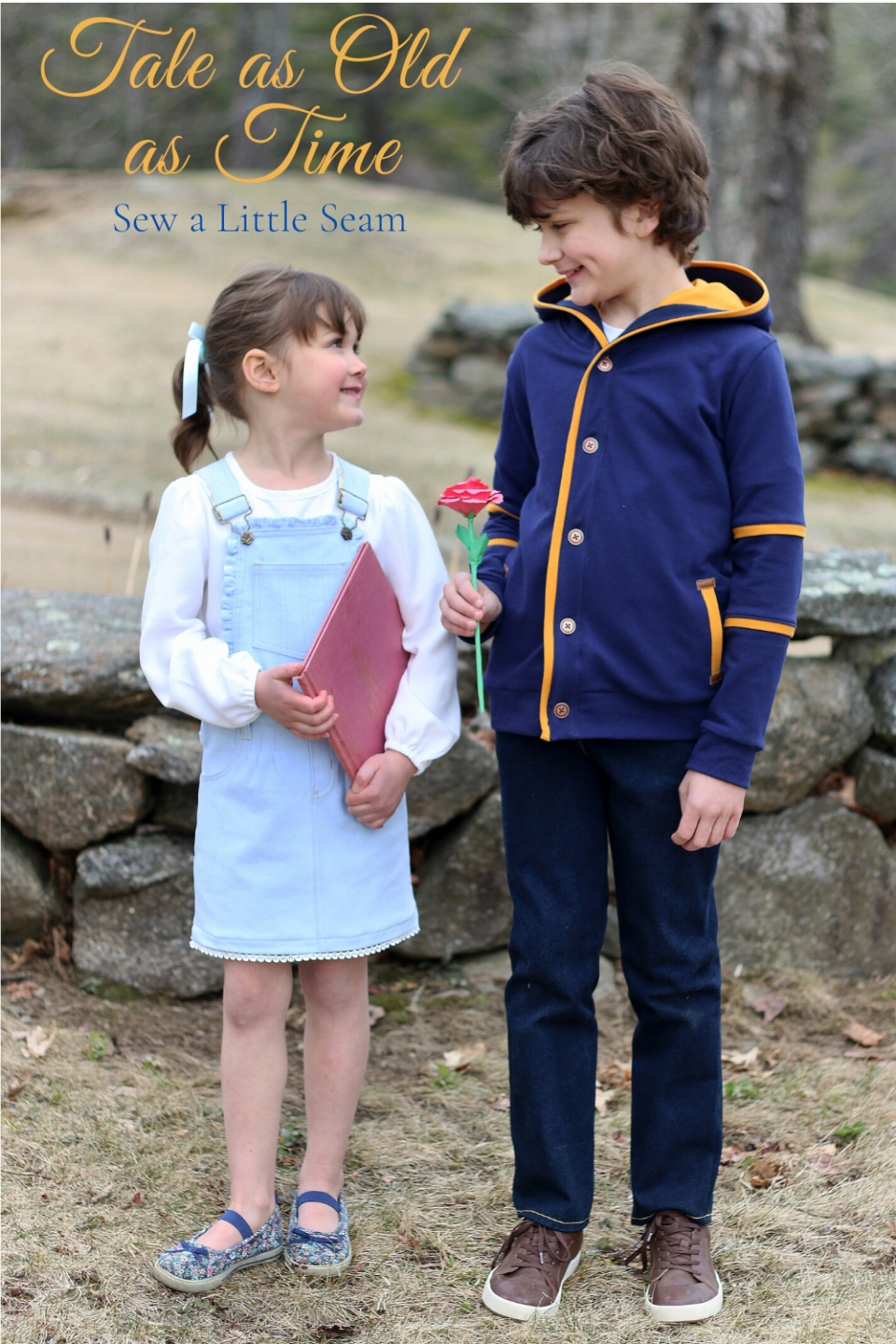 Here's what Mandy of Sugar Bee Crafts, our celebrity guest judge had to say about the Tale as Old as Time look:
Tale as Old as Time: We are smitten with the denim jumper dress, it really brings Belle into a modern wearable look. And that ruffle detail is so cute!! I also love the Beast Mode tee and the fun play on words that it brings. The jacket gives the perfect hint of the beast without being too overbearing and overdone in fairytale. Loved it!
Sadly, only 3 designers are allowed to advance to Week 4, and we're reluctantly sending home:
Fortunately our sponso
rs are sending her home with some nice prizes!
And, she received a $50 pre-Season shopping spree from CaliFabrics
!
Plus she's part of the Project Run & Play family now, so keep your eyes open for more of her amazing work around here in the future!
Are you sewing along?

Be sure to link up your creations on the

sew along page

for a chance to win some fantastic prizes.
See you next week for the final theme!