Hi, I'm Audrey the leader at Project Run & Play. Since taking the lead, it had been a goal of mine to tap into the tremendous amount of talent represented among the role of past Project Run & Play designers in the form of collaborations. One aspect of every Season is competition, and my dream was to show how these amazing women could work together to produce even greater things than they could individually. It's with great, great pride that I've been able to be a cheerleader and coordinator of this Designer Capsule #1: Project Farmer's Market.
As a mother to nine kids, children's wear sewing is something I love to do often! One of my very, very favorite things to sew are button up shirts. They are so very rewarding when they're finished, and the classic lines never go out of style. With that in mind, I designed and (with the help of an amazing tester team) brought the Rosemary & Thyme Shirts into fruition. (You can check out all the tester versions here.) They are woven popover-style shirts with a band collar. Each has a couple of fun sleeve options, and the Rosemary has a few feminine details.
The Rosemary & Thyme Shirts are the 1st exclusive Project Run & Play pattern. They are classic woven tops worth sewing just as they are. But the lines are clean and useable as the building block for many great garment creations as Project Run & Play designers and fans love to do!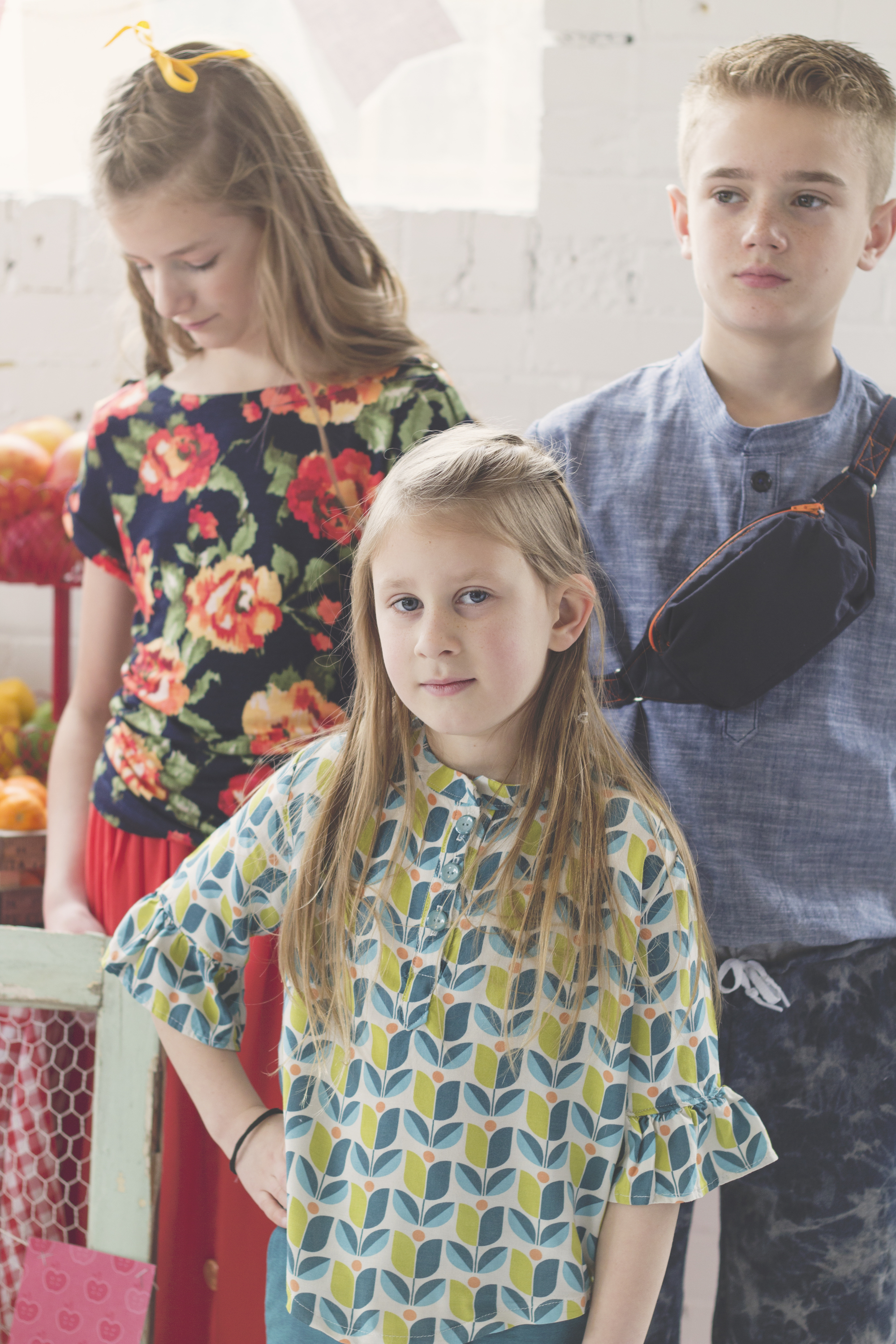 The Rosemary & Thyme Shirts are unique in that they are designed on 3 different size blocks with boy & girl shapes and ages in mind. Sizes 1-6X are a unisex block and a perfect fit for boys and girls both. The Rosemary Shirt in sizes 7-14 is a tween girl block and a perfect fit for those changing years. The Thyme Shirt in sizes 8-16 is a tween/teen boy block ideal for the growing male. Watch for more exclusive Project Run & Play patterns to come in the future!