Our next designer on the Project Night and Day blog tour is Ajaire! She contributed two patterns to the collection and is sharing all the details today!
I'm so excited to introduce you to all the details of the two patterns I designed for the Night & Day collection: The Verdant Windbreaker and the Daybreak Belt Bag!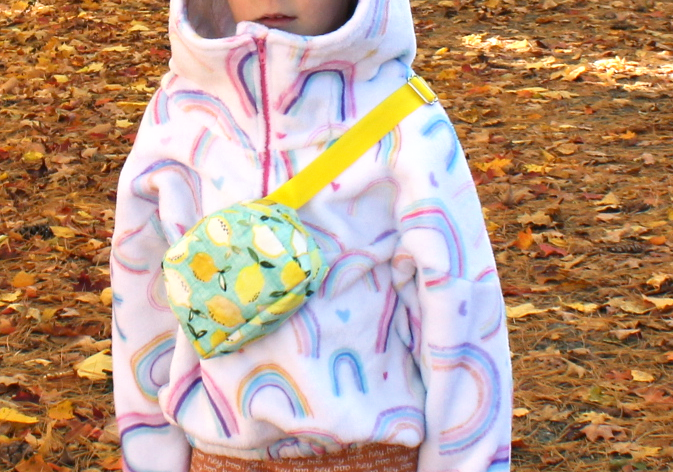 The Verdant Windbreaker was designed as an easy-fit, dropped shoulder pullover that can be made in either nylon outerwear/windbreaker style fabric OR chunky sweatshirt knits with a minimal stretch.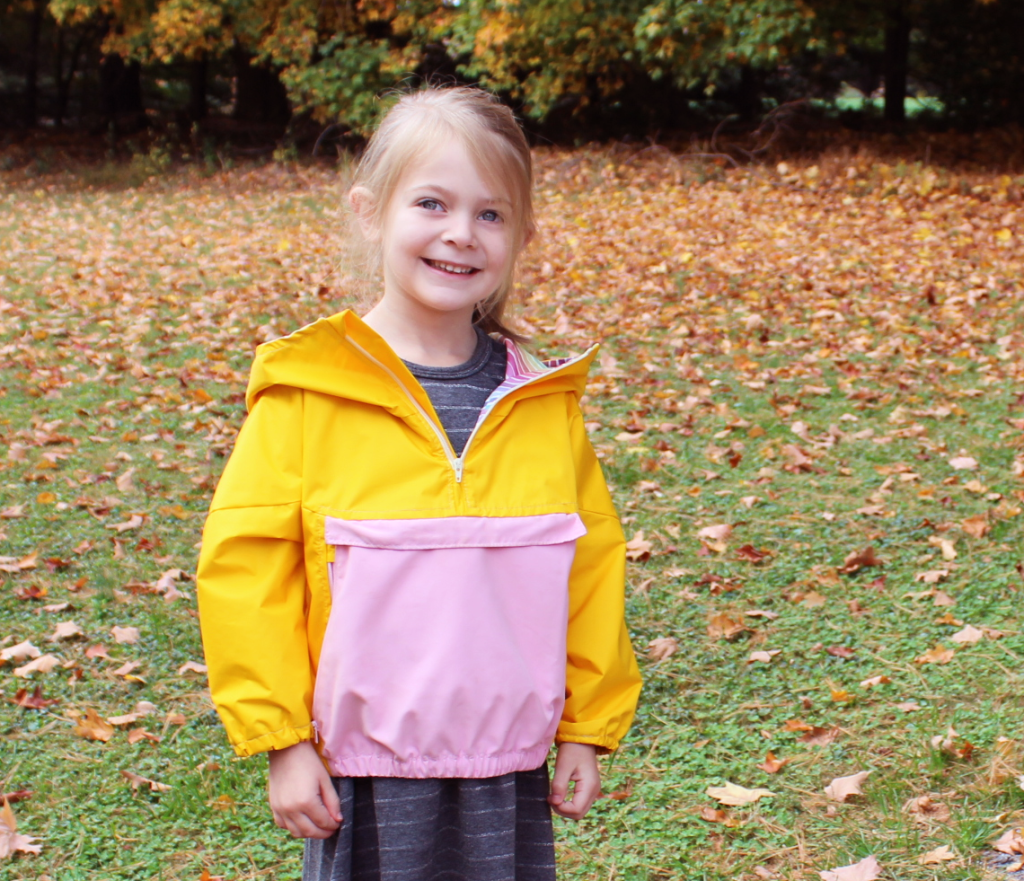 Sizing is from 12 months through 16 years and there are four views to choose from. Views A and B are fully-lined and meant as outerwear such as this yellow and pink windbreaker above. Lots of pockets and bonus: the center drop pocket can be used as a stuff sack to store the jacket inside if you use a reversible zipper!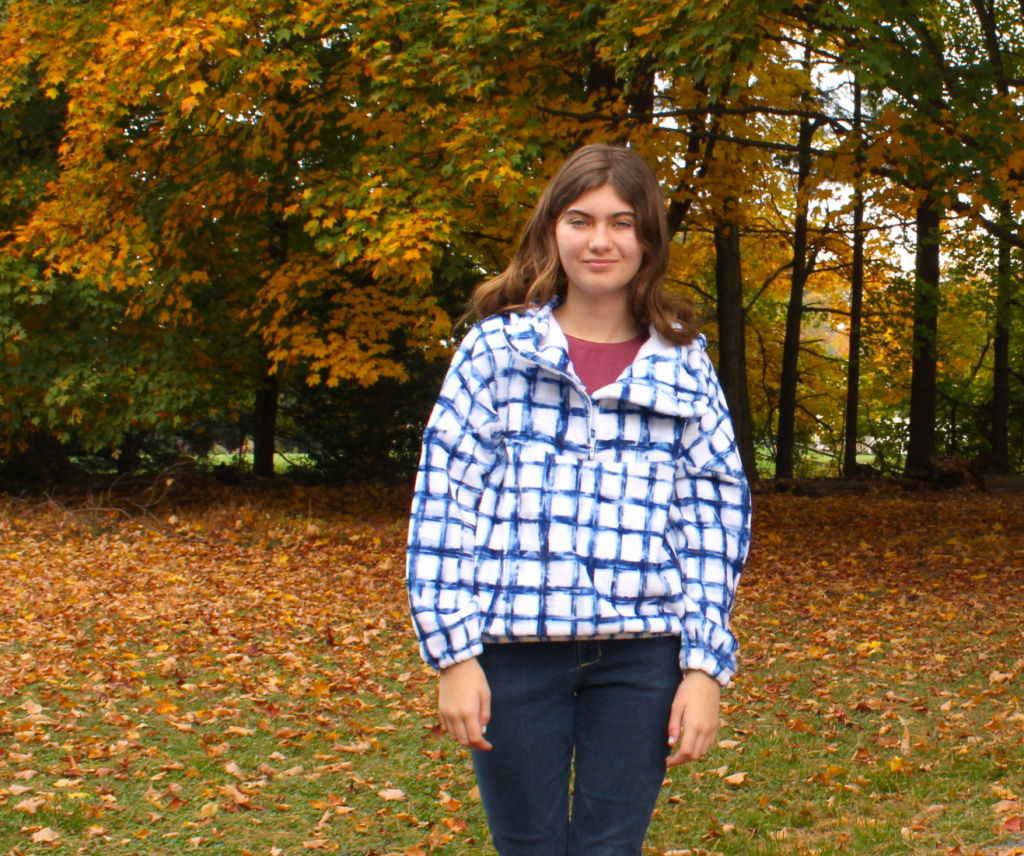 Views C and D are more of a sweatshirt/pullover style without the lining and pockets of the other views, which makes for a quick sew. This quarter zip/half zip style is super popular right now, so it's exciting to see we're right on trend with this one!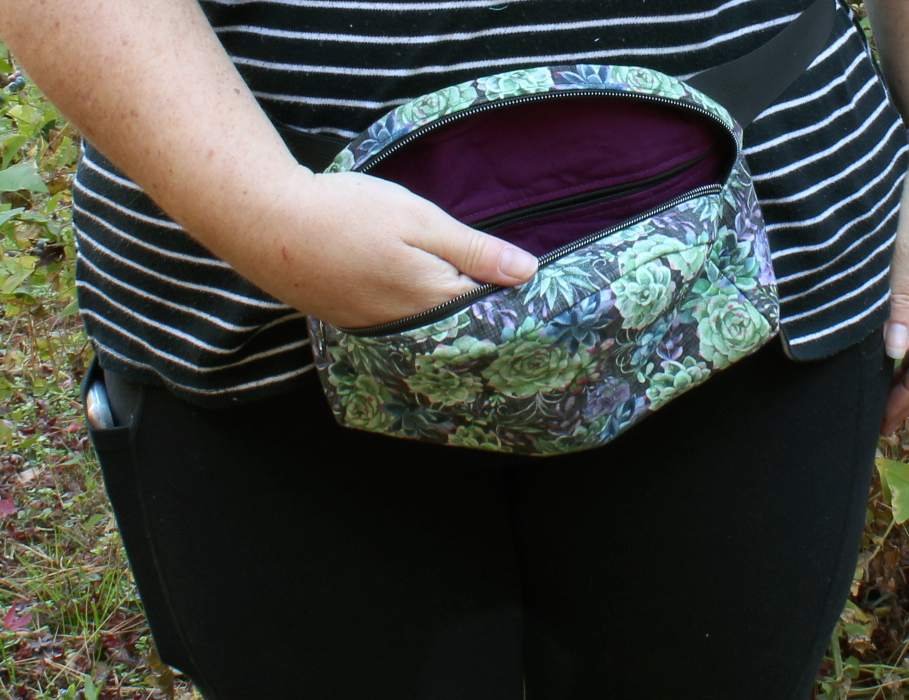 The Daybreak Belt Bag can be worn across the body or around the waist and comes in three sizes. The pattern walks you through making the strap so that it's quickly adjustable without any loose ends, so it's super convenient to switch from waist to cross body in a flash. Head over to my post on Call Ajaire to see more details for both patterns!
Patterns:
Verdant Windbreaker
Daybreak Belt Bag
Thanks, Ajaire! Those patterns are so fun!
Don't forget that we are still offering a FREE PRP brand accessory pattern with any $10 purchase using the code: PNDBOGO until 12/1/23. Which one would you choose?