I live in Melbourne, Australia with my hubby and 3 kids - 2 boys and 1 girl.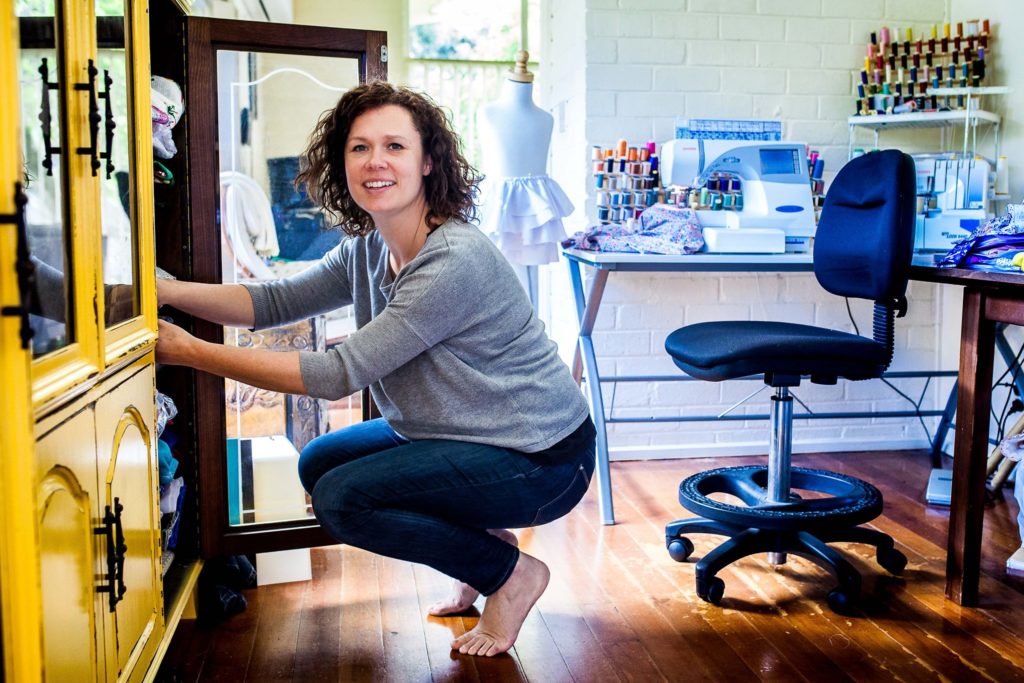 From a very young age, I've been sewing in one way or another. After finishing school, I studied pattern drafting before securing a job at Lincraft and then moving onto Spotlight. Overseas travel saw me working in a completely different direction in the corporate world…although I did buy a sewing machine while I was away!
When my eldest was a baby, I returned to sewing in a big way making sheets for him and friends. Over the years, my business has made the transition from sheets to kid's clothes to what my real passion is, PDF patterns and custom printed fabrics.
I love the challenge of designing patterns; of making something that has a little bit of wow using easily explained techniques. By adding custom fabric, it compliments my patterns and gives me a different creative outlet.
I am so excited to be part of the first Australian season of Project Run and Play and a little bit awe struck by the girls I am included with - there is some serious talent there!