Today we have Jenny of Made of Starlite with a hack for our Pattern of the month, the Indigo Dress and Romper! Come join our sew along in the Facebook group to make one yourself and enter to win some fun prizes!
The Indigo is such a versatile knit pattern! I love it as is, but with all the statement sleeves I've been seeing, I wanted to try my hand at putting one on our Indigo. It was super simple, and you don't even need to alter any of the pattern pieces! I'm all about easy.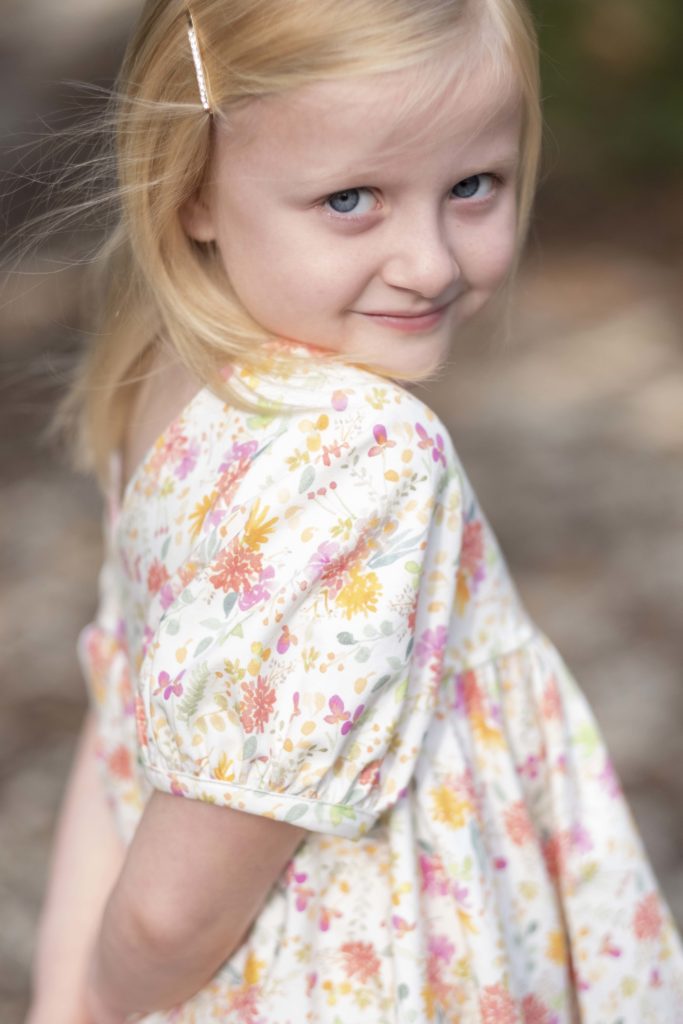 We begin by cutting out the pattern, choosing the angel sleeve. In addition to the regular pieces, I also cut two strips, 2" x 10.5". To determine how long, I measured my daughter's bicep where I thought the sleeve would hit, and then added seam allowance.
Before assembly, I sewed two rows of gathering stitches along the curved outer edge of the sleeve, making sure to start at least an inch from the edges so they wouldn't be caught in the seam allowance.
Then assemble the bodice according to the pattern.
Iron the strips in half lengthwise. Unfold, then sew the two short sides, right sides together. Flip right side out, refold, and mark the center line, opposite the seam.
Pin the band, right side to wrong side, to the inside of the sleeve.
Gather and pin, then sew along the pinned edge. I found it easier to turn the sleeve inside out to sew. Trim excess to 1/4 inch.
Fold the band out away from the sleeve. Then fold up 1/4 inch, and again 3/8 inch, to cover the raw edge.
Pin and sew! Although I walk on the wild side, and skipped pinning. Luckily, this fabric is pretty stable, so I didn't have to break out the seam ripper or sew through my finger trying to hold everything in place!!
Turn right side out, and admire your new statement puff sleeve! Now that I'm looking at it, i think we need some tassel trim on the hem...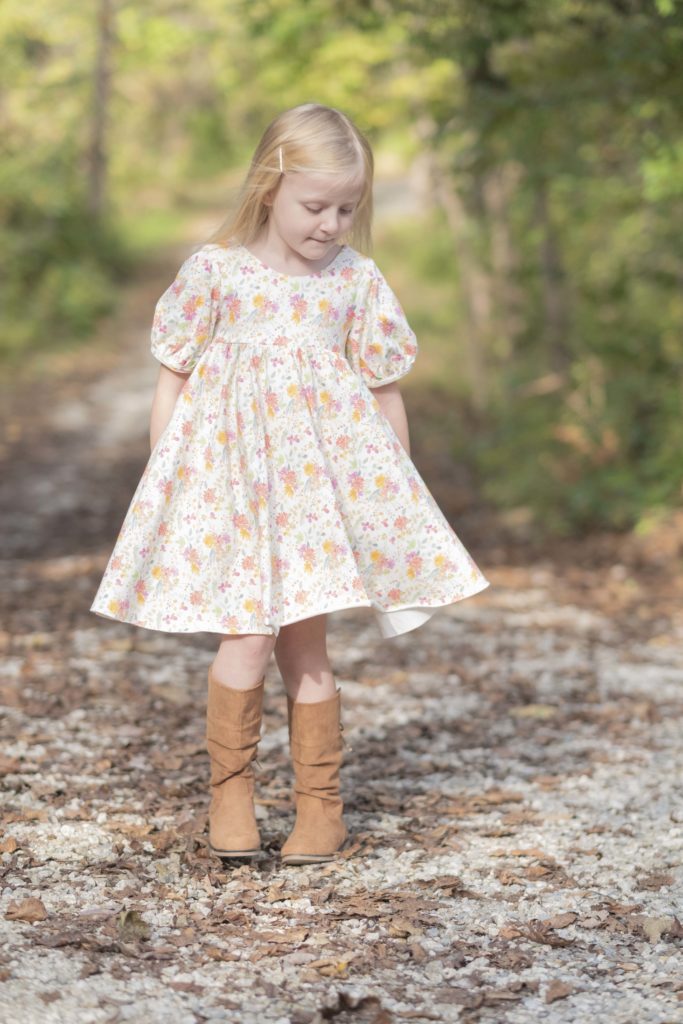 Fabric is designed by Erin Ann Designs, printed on the new Medium Weight Cotton Jersey From Hawthorne Supply Co.