This Season has been the best one yet! Don't you agree? It's hard to believe it's over. But never fear, more Project Run & Play goodness is coming to you very, very soon!
The results of the final week of Season 15 of Project Run & Play are as follows:
1st place: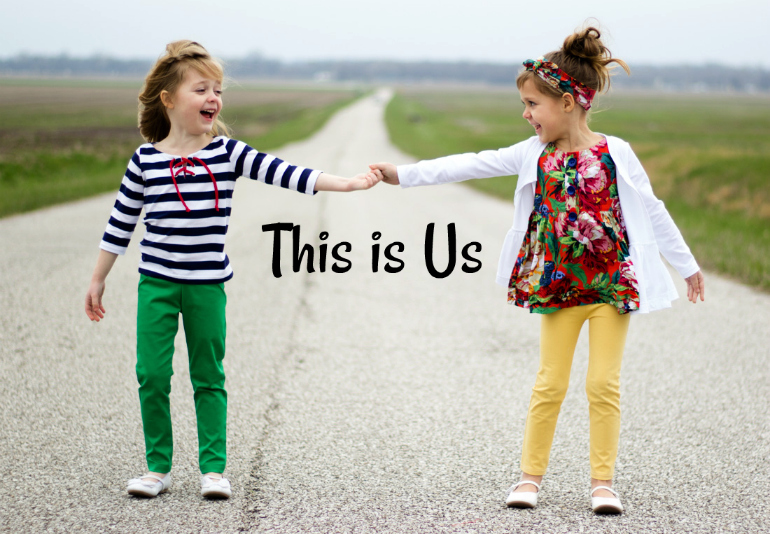 Here's what Mimi G of Mimi G. Style, this week's celebrity judge, had to say about Cassy's work:
#1. Pear Berry Lane
Overall Looks:
Very cohesive, Worked perfectly for age appropriateness but was not kid like. It had style and was modern. It had a very J.Crew look. The fabrics and print choices worked really well and I could see myself making a grown up version of those looks.
Wearability:
Perfect, the kids looked comfortable and ready for play, lunching, shopping and even school. Very well rounded.
Craftsmanship:
The welt pockets were genius and nicely executed. The sewing looked great and the wave created with sticking was really creative.
Style:
It was just enough. The prints and colors didn't need a ton of styling, the details she used like the eyelets on the top. The headband was a great touch.
Overall Thoughts: I was really impressed with her overall creativity. If she keeps her clean aesthetic and modern style vs the traditional children's wear she could give big brands a run for their money.
Cassy will be rewarded
with:
Cricut Maker and starter kit from Cricut (
$600+ value)
1 year subscription to
One Thimble
magazine ($85 value)
2nd place:
3rd Place:
She will be rewarded with:
$75 fabric bundle from Riley Blake Designs
$50 gift certificate from Sash Fabrics
$50 gift certificate from Urban Sew
3 patterns ($30 value) from Violette Field Threads
2 yards of her choice of fabric from Art Gallery Fabric ($25 value)
1 month subscription to One Thimble magazine ($25 value)
30 labels from Jennifer's Jewels ($15 value)
$15 gift certificate from Lil Luxe Collection
1 pattern ($10 value) from Petit a Petit & family

Congratulations and huge thanks to each of these three amazing designers. They truly made this a Season to be remembered!
And now it's your turn. To audition for a designer spot on Season 16, enter the link up here. The winning look will be announced Monday. That winner is also going to receive a $40 gift certificate to Raspberry Creek Fabrics!

If you're not interested in a designer spot, please come back next week for the start of something really, really fun!