Today we're shining the spotlight on the Caraway Cardigan and it's designer, Delia of Delia Creates.
Hi! I'm Delia, a maker and mom of three from Washington state, USA. I love to crochet, craft, and garden, but I really fell head over heels for sewing for my kids when I participated in Project Run & Play season five. During my season on Project Run & Play I tried to save my fabric budget by upcycling old sweaters. The little baby sized cardigans I made from those discarded sweaters ended up being some of my most favorite items. The Caraway Cardigan is big kid sized nod to those original cardigans and a celebration of the super power of sewing that allows you to turn nothing into a beloved treasure.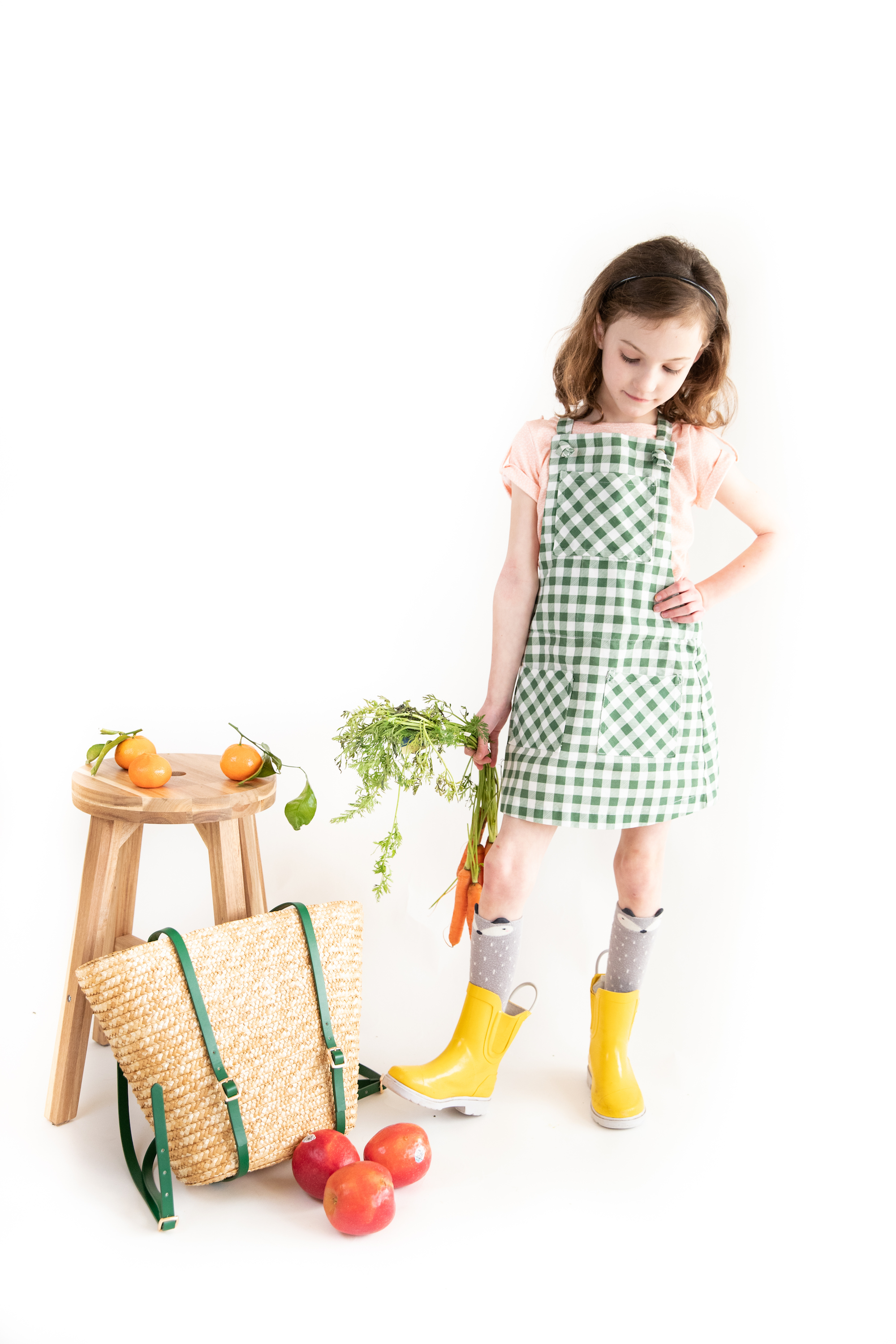 True to the spirt of Project Run and Play, this capsule pattern collaboration has pushed my abilities above and beyond what I had envisioned. We really gleaned from one another's strengths and worked hard to produce something that I believe will be a great asset to every kid pattern collection.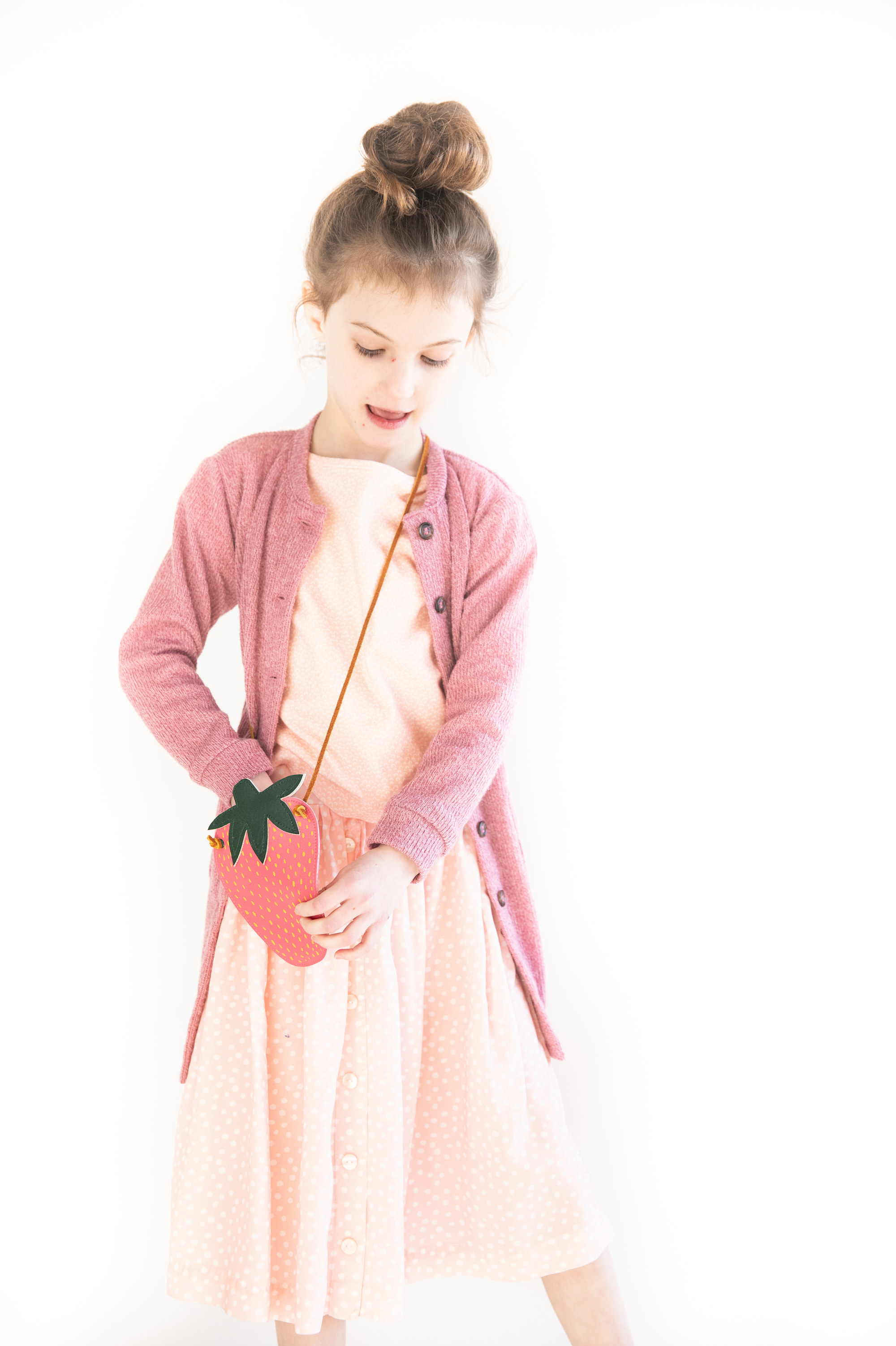 I

love the collection so much I sewed the entire thing for my daughter Nat! Needless to say, she's in heaven over having a new Spring wardrobe.
To complement the theme of our collection and to honor my favorite farmer's market treat, I created a free pattern for this cute little strawberry coin purse. It's just the right size to carry some change for a trip to the market! Get the free pattern download and tips on how to sew with pleather on my site.