Today we have Ajaire from Call Ajaire sharing some of her favorite Chromium Cropped Hoodies. This pattern was released with our Watercolor Beach Collection. It is such a wonderful wardrobe staple and I think after this post, you will see why.
Here's Ajaire:
I'm so excited to share one of my favorite DbCA patterns with you guys today! The Chromium Cropped Hoodie was developed years ago as just the right layering piece for my oldest daughter. She loved wearing sleeveless dresses ALL YEAR and a sweatshirt to throw on top was what we needed for the colder months.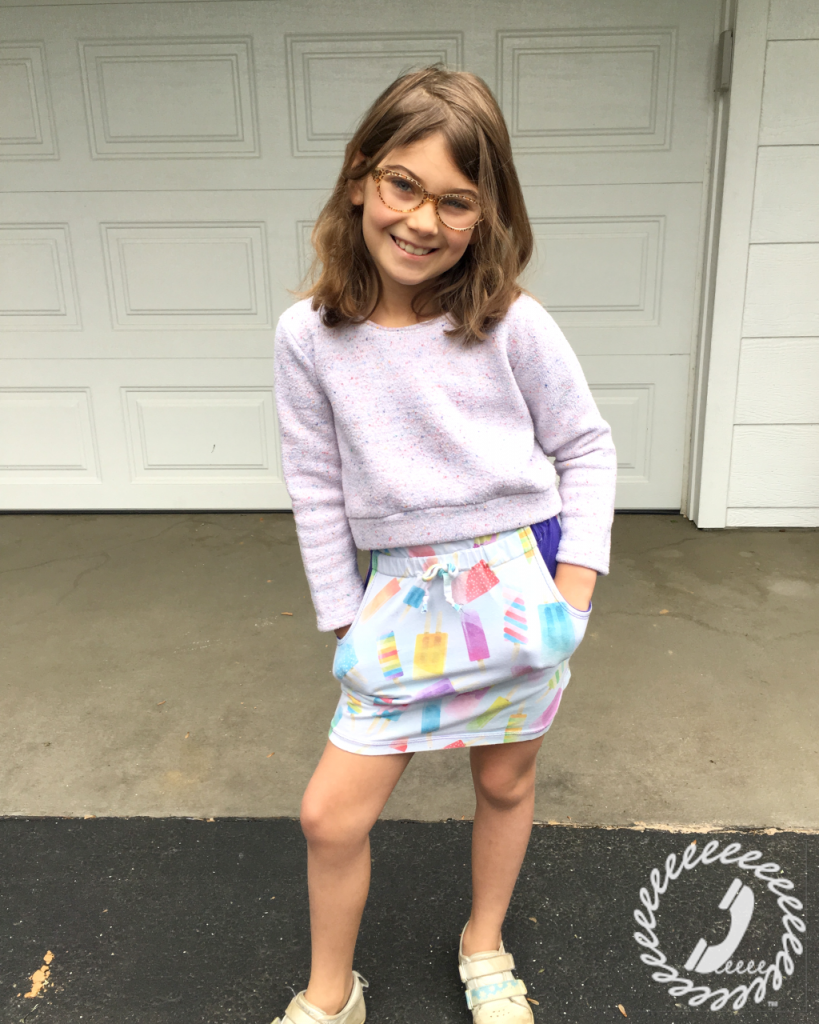 This one was made about three years ago and it's worn here exactly as designed. You'll notice that this view doesn't even have a hood haha! Chromium was given a new life one Halloween when Bean wanted to be a cat. I added a hood with ears and thus the cropped hoodie took shape. When it was brought in as a part of the Watercolor Beach collection I added a few more options that we've been loving more and more as the years go by.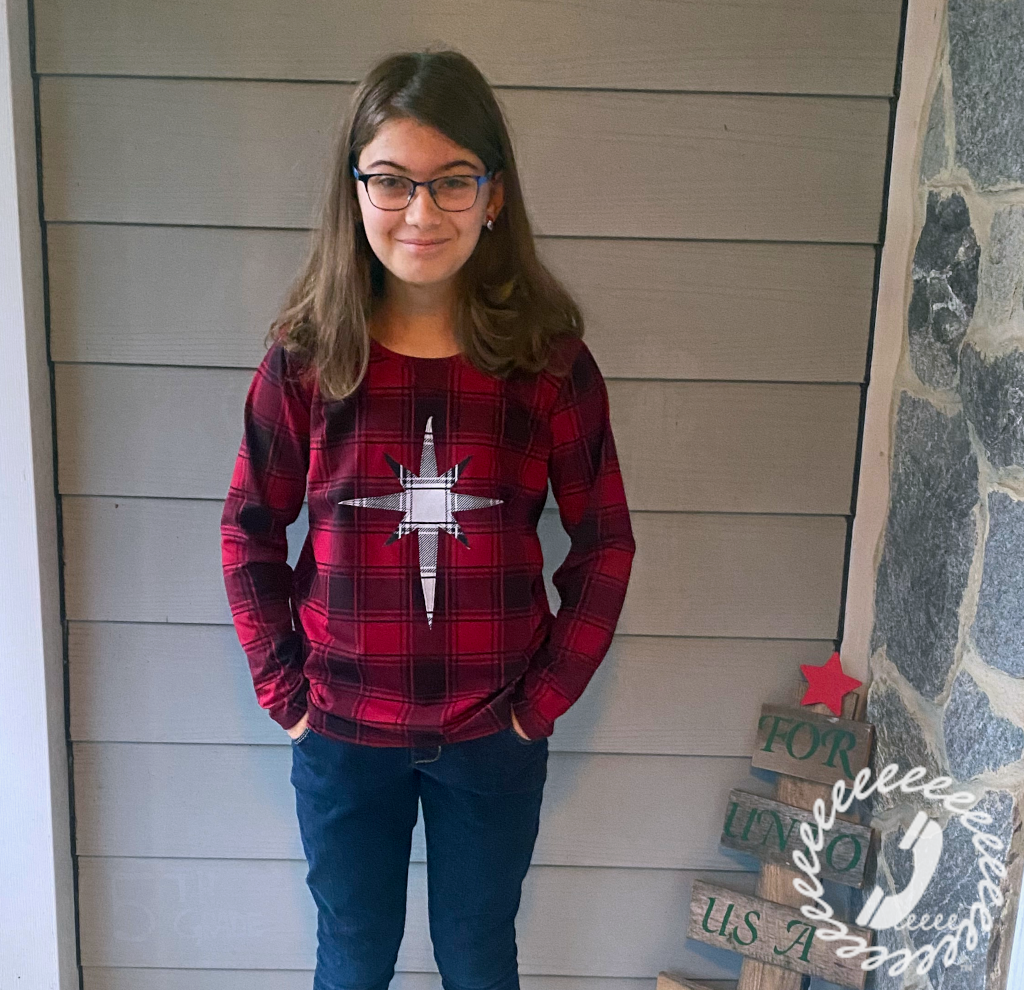 This is the full length view in a cotton lycra that I made when she needed a last minute (last second?) shirt to wear for a holiday dress down day at school. I love how quickly this top comes together and in a C/L it feels like a slightly oversized t-shirt, which is exactly the vibe she's into these days.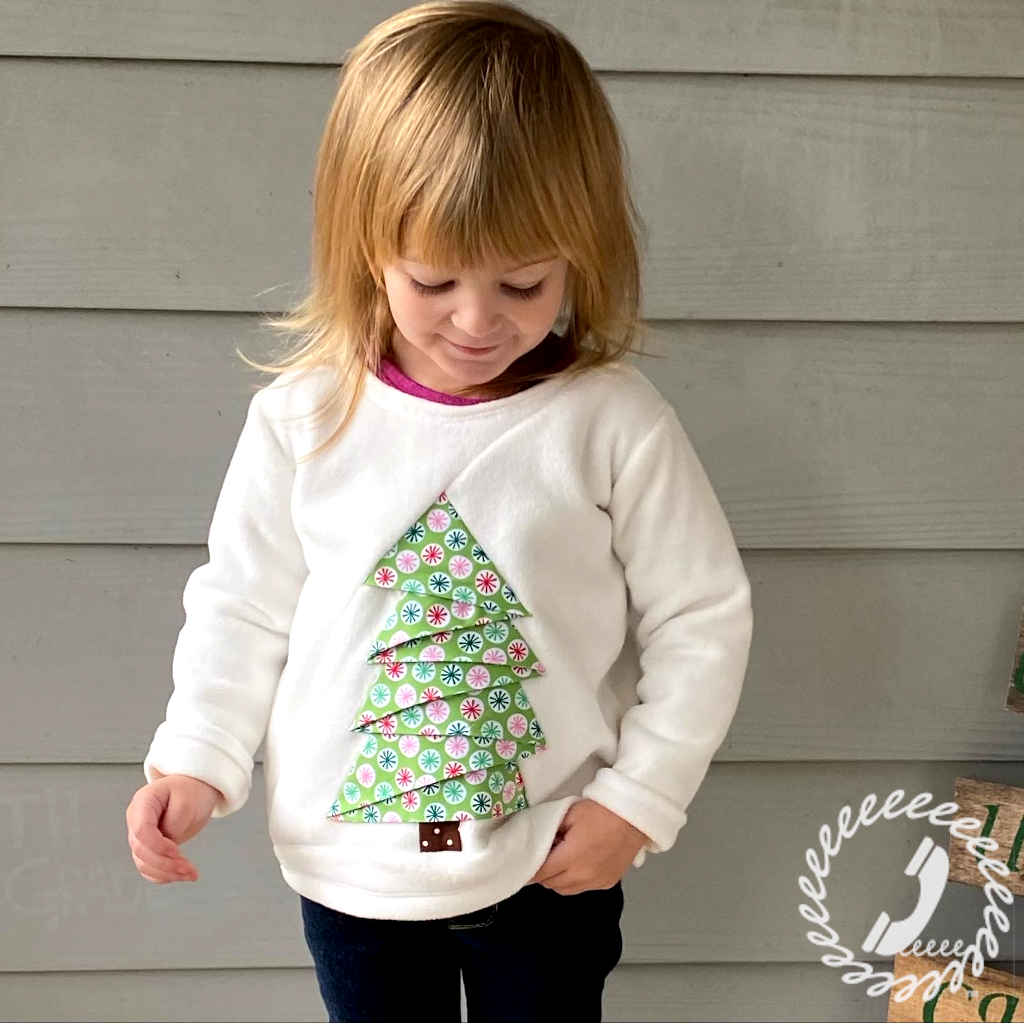 I also made both of my girls some fun, chunky sweatshirts for a casual Christmas look before the holidays. For these I used a thicker luxe fleece and again chose the full length view. I sized Kitty's up for length only here (then folded up the sleeves), because I'm hoping she can get two year's worth of wear from it. The fleece stretches great so I didn't alter the width or size up since she's relatively petite around the chest/waist and I didn't want her swimming in it. Chromium was designed for minimal stretch fabrics so the fit worked out great.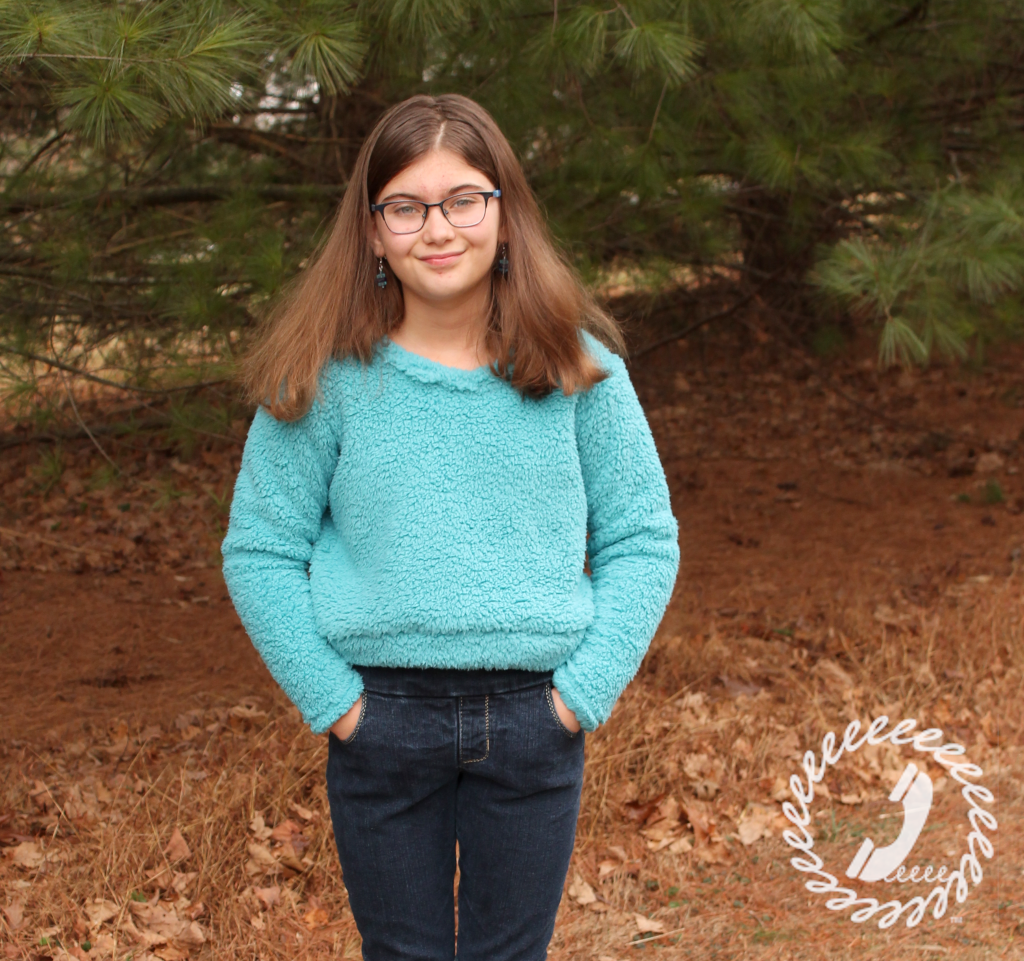 For my most recent Chromium Cropped Hoodie, I again left off the hood and went back to the roots. This Cuddle Lamb© fabric is sooooo soft and Bean couldn't wait to try it on. I made a size 11 to hopefully keep this one fitting for awhile on this rapidly growing tween, so it's a little wide and long on her right now. She loves it just the same and paired with the new Prancer Pull-On Jeans, this cropped sweatshirt is all the rage in our house right now.
Make sure to sign up for our newsletter to receive a $3 off coupon that is good for the month of January. Be sure to share your makes in the Project Run and Play Fans FB group or tag us on IG: @projectrunandplay.